Daemon Animauras
Daemon Animauras is a series based on strong fantasy female characters. Each girl is defined by the features of a single animal, interpreted in a way that best represents my style and imagination. Characters blend within snippets of story to invoke a sense of wonder while viewing each painting. Each girl will be available as a limited edition print through patreon; as for a larger project (like an art book or zine) once the collection is completed, that is yet to be determined.

The project is supported by my patreon & twitch communities.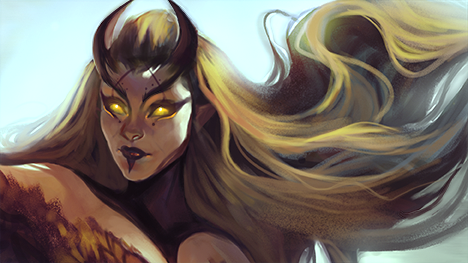 Horned Owl
Borne on silent wings, amber eyes pierce the veil of winter. The warden of the wood does not suffer interlopers.